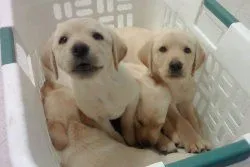 Because of the shorter lifespan of our pets, we stress the importance of an annual physical examination. Thorough check-ups and preventive care can help alleviate serious health problems. We offer a wide range of veterinary services to keep your companions feeling their best. At Coastal Animal Hospital we focus on total body health and treat illnesses using a multi-modal approach which yields much higher success rates than conventional medicine alone. New clients can visit our New Clients & Boarders page to print & fill out forms before you arrive.



Diagnostic and Therapeutic Services
Our hospital is equipped to provide diagnostic and therapeutic services to care for your pets' complete health care needs. The hospital has full in-house blood chemistry, hematology and urinalyses capabilities.

Surgical Services
Our state-of-the-art surgical suite provides for the performance of a wide variety of surgical procedures. Our surgical expertise include both soft tissue, opthalmic, aural and orthopedic disciplines.

Chemotherapy
We offer many chemotherapy options to treat numerous neoplastic conditions. Our compassionate staff and doctors are trained in cancer counseling and will help guide you through the many decisions you will face while deciding what is the best course for your loved one.


Anesthesia
We utilize the safest available inhalent anesthetics to provide an extra margin of safety, especially for our older or high-risk patients. Using the most modern equipment, the patient's vital signs(pulse oximetery, ecg and blood pressure) are monitored during all anesthetic procedures. There is always a surgical nurse dedicated to your pet from the time they undergo anesthesia until the time they awake. The nurses sole responsibility is to monitor your pets anesthetic level, ECG, blood pressure and saturated blood oxygen level. We take great pride in providing the highest quality of care possible. Certain surgical procedures may be slightly higher in price and this is the reason why. We refuse to cut corners for the sake of cost, and if you are inclined to shop surgical services then these are critical questions to ask and understand the potential consequences of if not provided.


Internal Medicine Consults
We offer in-hospital referrals to an internal medicine specialist who performs ultrasounds, endoscopic procedures or orthopedic procedures and helps us with the diagnosis of more complicated cases.

Radiology Services
Our on-site, state-of-the-art digital X-ray equipment provides high quality radiographs to aid in the quick diagnosis of many disorders.

Electrocardiography Services
We provide ECG services on-site as well as consultations with cardiology specialists.



Dentistry
Our dental services include teeth cleaning, polishing, fluoride and sealant application, tooth extractions, and minor oral surgery.


Laboratory
Our in-house laboratory facilities provide for serum chemistry, hematology, serology, urinalysis and parasite testing. We also utilize commercial veterinary laboratories for specialized diagnostics and consultations.


Permanent Identification
We offer microchip placement.


Pharmacy
We maintain a complete inventory of pharmaceuticals, vitamins, shampoos, flea and tick control products and heartworm preventatives to meet the needs of your pet. We also carry a full line of prescription diets.


Individualized Flea Control Programs
We develop programs for the specific needs of your pet and your own particular environmental situation. We will review with you the best ways to control fleas in your house, in your yard and on your pet.


Dietary Counseling
We will provide guidance regarding your pet's nutritional needs for each life stage, including dietary requirements for growth, weight maintenance and performance.


Behavioral Counseling
We can provide advice regarding the correction of problems such as excessive barking, chewing, spraying, scratching, digging, house soiling and aggression.


Boarding
We provide pet boarding as a service to our clients. All boarders receive personal attention from our caring staff. Pets may be dropped off and picked up during regular business hours Monday through Friday. You may take your pets out during the day as you desire, but we ask that you have them back by 5:00 pm. Weekend pick ups are at 9am and 5pm for your convenience, if prior arrangements have been made .




Urgent Care

We provide emergency and urgent care during our normal business hours and limited afterhours emergency.

Please call our main telephone number 252-261-3960 for instructions.